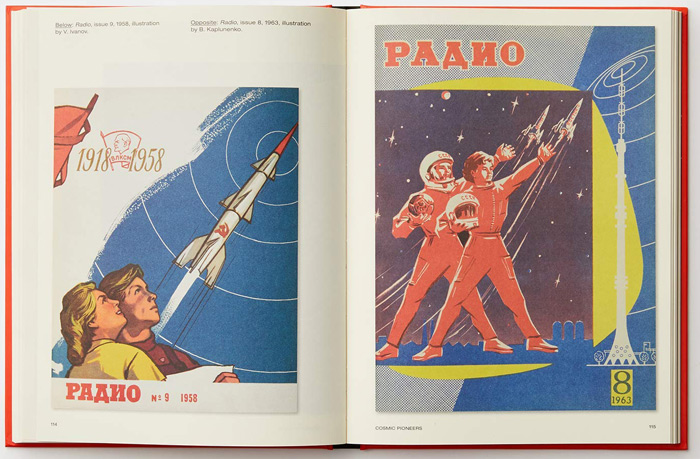 Soviet Space Graphics: Cosmic Visions from the USSR
A wonderful, whimsical journey through the pioneering space-race graphics of the former Soviet Union
This otherworldly collection of Soviet space-race graphics takes readers on a cosmic adventure through Cold War-era Russia. Created against a backdrop of geopolitical uncertainty, the extraordinary images featured, taken from the period's hugely successful popular-science magazines, were a vital tool for the promotion of state ideology. Presenting more than 250 illustrations - depicting daring discoveries, scientific innovations, futuristic visions, and extraterrestrial encounters - Soviet Space Graphics unlocks the door to the creative inner workings of the USSR.
#говна_пирога
Слэшдот сообщает.
A paper recently
published by The American Society of Tropical Medicine and Hygiene
adds further support to recent
CDC guidelines
for minimizing the use of invasive ventilators. As physicians had been
voicing concern
that doctors were being too eager to put patients on invasive ventilation and
may be doing more harm than good
, the investigators looked into outcomes of intubated patients vs. non-intubated patients experiencing hypoxia. Unlike with other forms of pneumonia, they found that COVID-19 patients were unusually damaged by invasive ventilation but also able to tolerate higher levels of anoxia -- to the point that one doctor recalls having to tell patients to get off their cellphones so that they could be intubated. The recommendation is that guidelines be adjusted to discourage invasive ventilation unless a patient is physically struggling to breathe, rather than relying strictly on oxygen levels; otherwise, the use of non-invasive ventilation, such as CPAP and BiPAP, should be encouraged. When invasive ventilation is used, oxygen levels should be minimized in order to reduce the risk of damaging healthy tissue.
Cf.:
California skate park filled with sand to enforce social distancing backfires as dirt bikers show up