Хорошая новость: машина, выдуманная смертельность которой прославила Ральфа Нейдера и помогла высосать из пальца необходимость регулирования автопромышленности, растёт в цене.

The Corvair is known for being fun to drive, thanks to its rear-placed and air-cooled flat-six engine. It earned the nickname "the Poor Man's Porsche" for its driving style.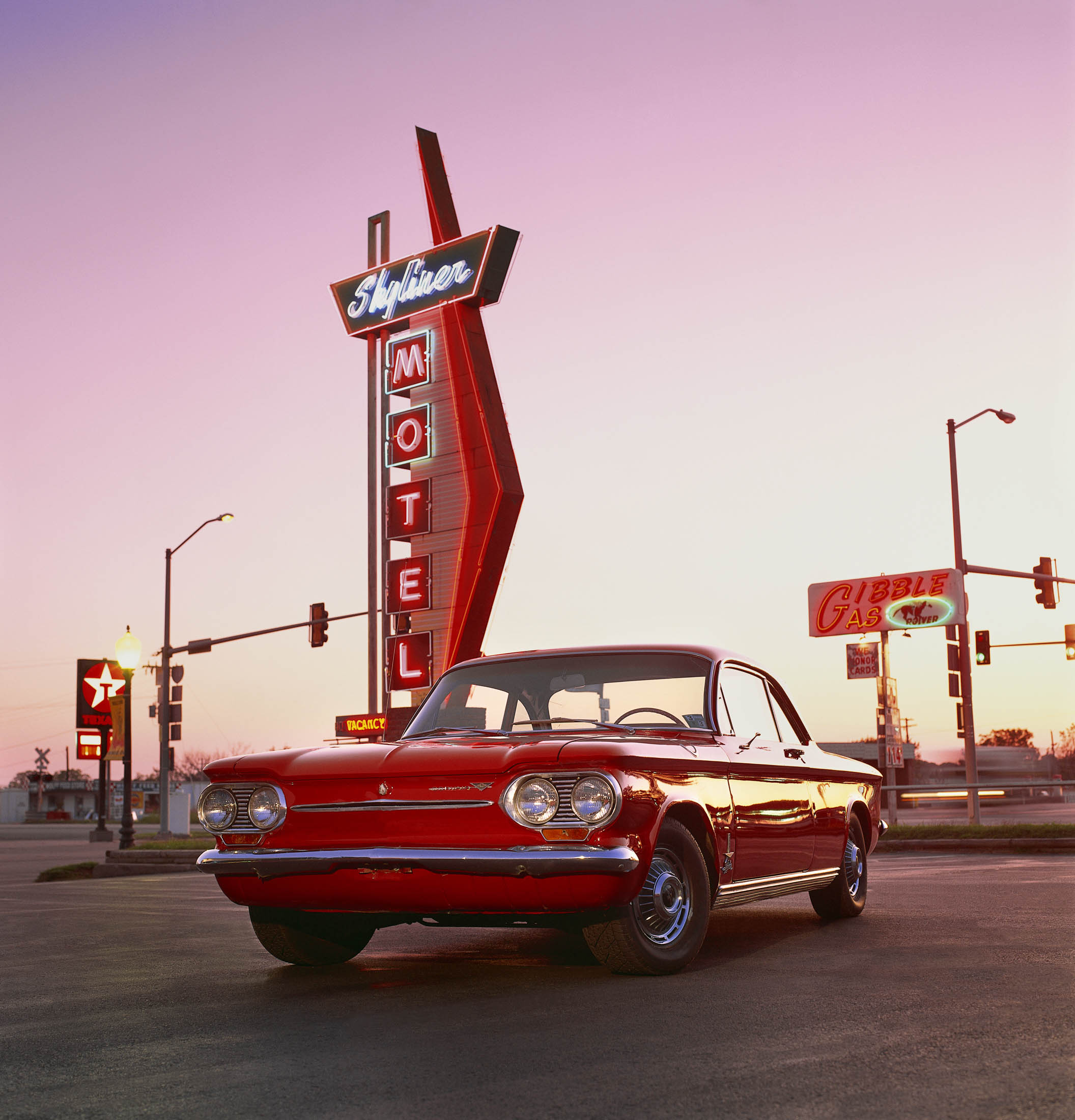 According to Hagerty, the average price of a mid-level Corvair in satisfactory and drivable condition today is $6,600, with later models of the 500 line averaging closer to $9,700. Examples in mint condition can run to $20,000 or even, very rarely, $30,000. Values have leveled a bit in recent years, but Klinger doesn't expect a plunge. The best idea is to buy one, work on it, have fun with it for a year or two, then sell it for as much or a little more than you paid for it. Despite a slight dip in value for earlier models, Corvairs made from 1965 to 1969 have risen nearly 12 percent in value, on average, since 2011. Corvairs from 1968 are up 23.78 percent over the same period, with models from 1966 and 1967 up in value nearly as much.