Josh and Benny Safdie "Uncut Jems" (2019)
Очень понравилось. Американский римейк "Осеннего марафона". Так жизненно!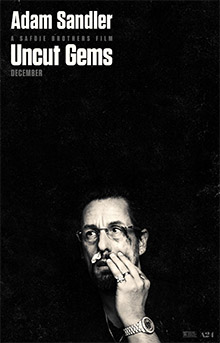 https://www.amazon.com/Uncut-Gems-Adam-Sandler/dp/B082L2QWSJ/ref=sr_1_1
https://www.netflix.com/watch/80990663
Президент России Владимир Путин подписал указ о нерабочих днях с 30 октября по 7 ноября с сохранением зарплаты. Указ опубликован на сайте Кремля. Он…

The Car Shortage Is About To Get A Whole Lot Worse На этот раз дефицит магния. Наверное, израсходовали весь на вспышки, когда фотографировали…

U.K. medical professionals have issued an urgent plea to the British government to reimpose Covid restrictions. Ну что, опять доктора не виноваты?