nbcchicago.com -- A Chicago doctor took the podium during Thursday's coronavirus press briefing to 'set some facts straight' on misinformation being spread amid a surge in coronavirus cases across Illinois.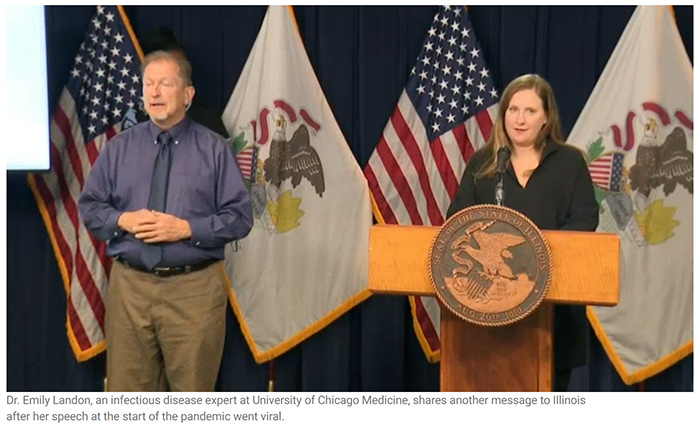 "Today, I want to set some facts straight," Landon began. "First of all, inconsistent recommendations are not evidence of a conspiracy, nor are inconsistent data. They're evidence of a changing knowledge and epidemiology."

Republican lawmakers in Lake and McHenry counties, where increased coronavirus restrictions are set to begin Saturday, said they want to see data proving restaurants are a main contributor in coronavirus spread in their region.

"There are new data coming out every day. Science is learning," Landon assured. "We change our guidance, because we learn something new. Changing advice should make you feel good that we're making progress."

Что бы вы сделали на её месте? Повесились бы, застрелились, или убились об стену?