Мозес Ламарр, Композиция "Ball in the Negro District" со стороны B сингла Someday.



Спрашивается, что это за снега на фотографии -- в Сентрал Парке, что ли? Нет, но я в точности знаю, где, потому что

[

Spoiler (click to open)

]

во Вконтактике была другая фотка с этой фотосессии: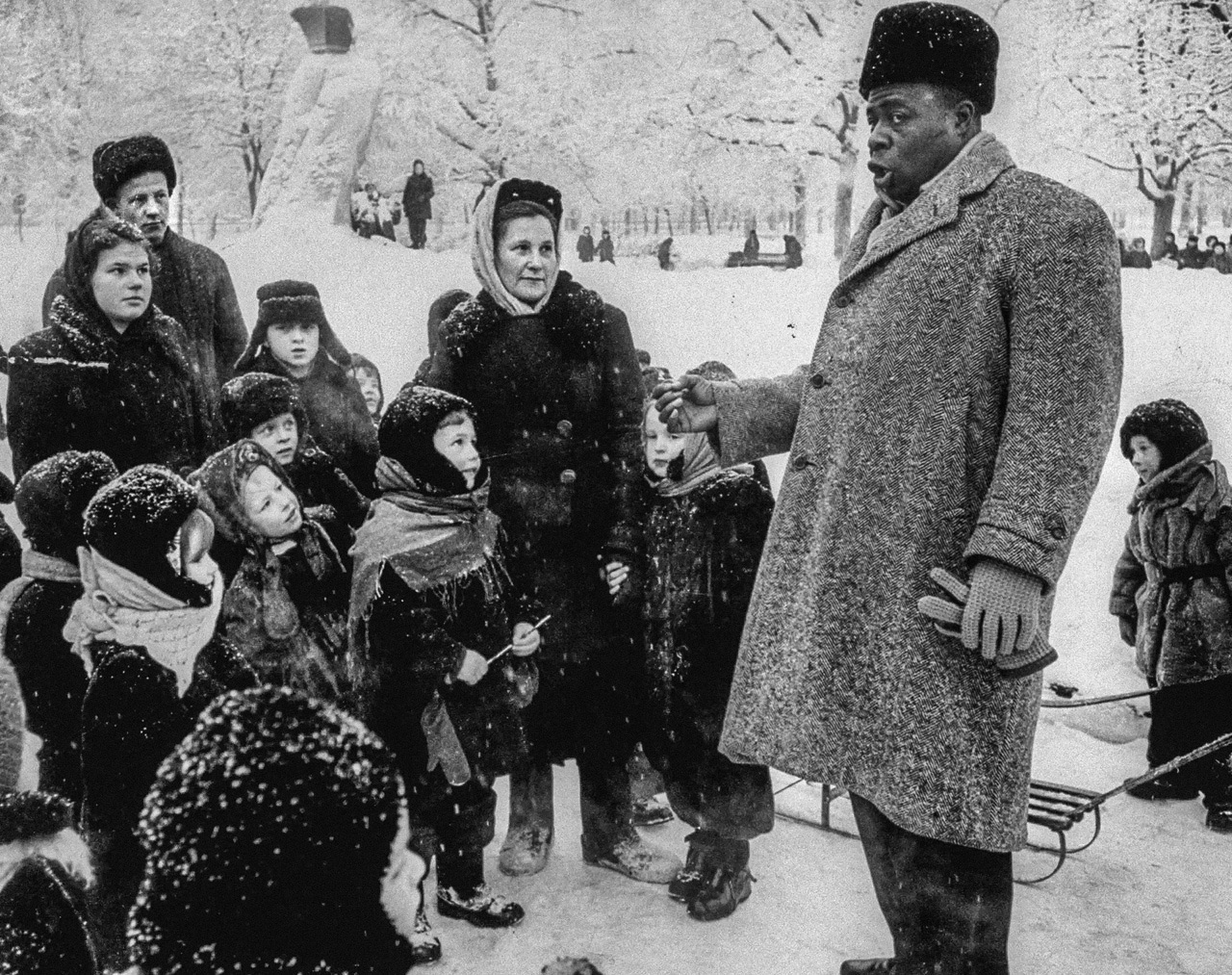 Американский актёр и певец Моузес Ламарр (Moses LaMarr) поёт для ленинградских детей в саду Трудящихся им. М.Горького. 1955 г. Фотограф Эдвард Кларк.

Правда, пришлось погуглить, чтобы понять, что сад Трудящихся им. М.Горького это Александровский сад.