Remarks by President Biden on the Drawdown of U.S. Forces in Afghanistan
JULY 08, 2021

Q: Mr. President, some Vietnamese veterans see echoes of their experience in this withdrawal in Afghanistan. Do you see any parallels between this withdrawal and what happened in Vietnam, with some people feeling —

THE PRESIDENT: None whatsoever. Zero. What you had is — you had entire brigades breaking through the gates of our embassy — six, if I'm not mistaken. The Taliban is not the south — the North Vietnamese army. They're not — they're not remotely comparable in terms of capability. There's going to be no circumstance where you see people being lifted off the roof of a embassy in the — of the United States from Afghanistan. It is not at all comparable.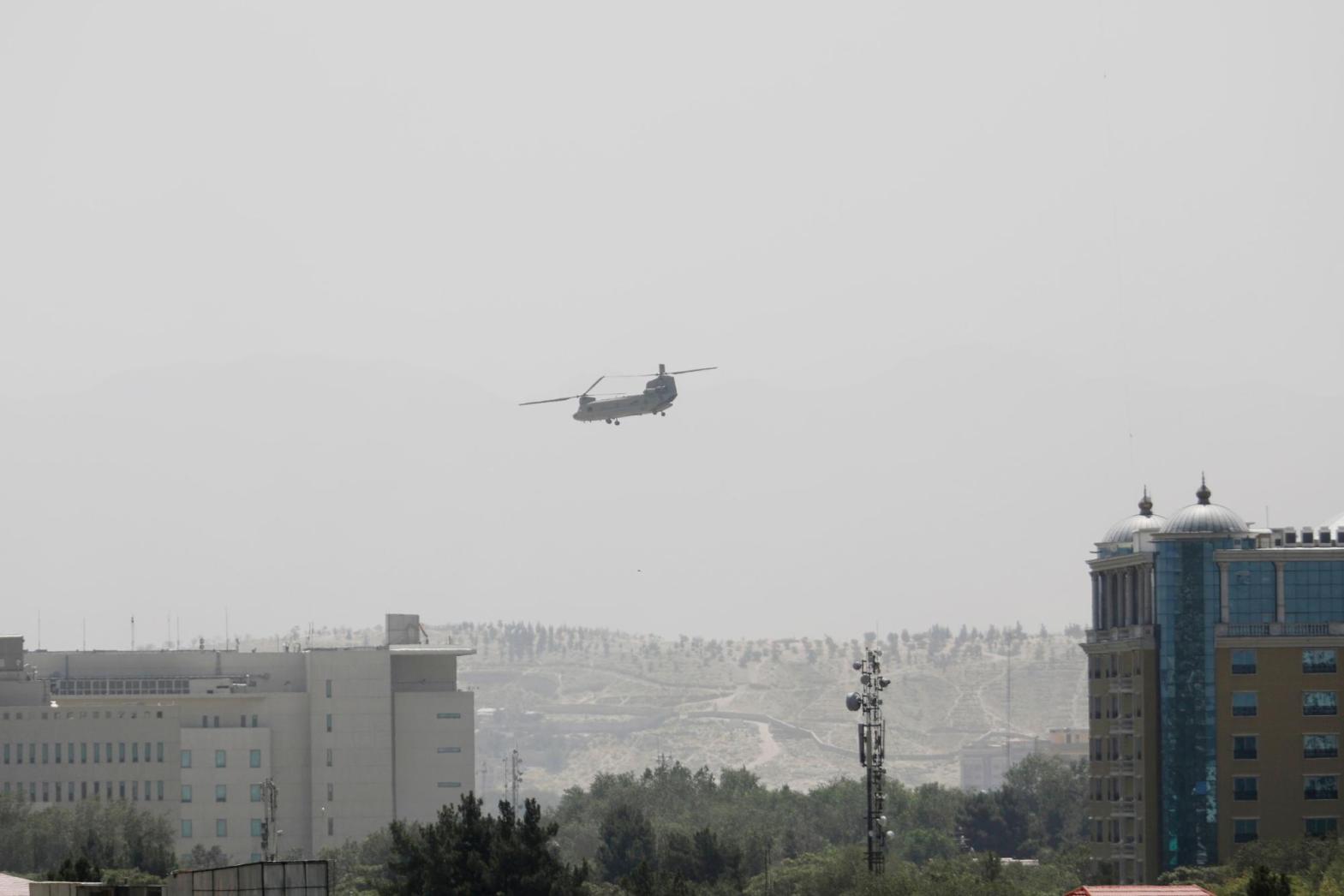 A U.S. Chinook helicopter flies near the U.S. Embassy, left, in Kabul, Afghanistan, Sunday, Aug. 15, 2021. Helicopters are landing at the U.S. Embassy in Kabul as diplomatic vehicles leave the compound amid the Taliban advanced on the Afghan capital. (AP Photo/Rahmat Gul)