O, помните я недавно постил клопа: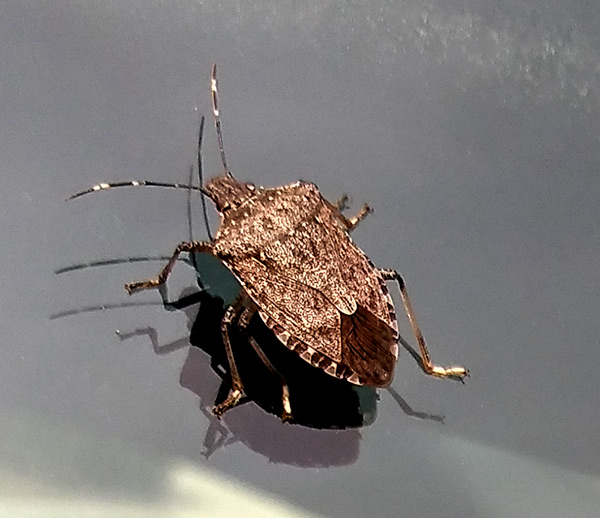 Теперь знаю, что это за клоп: Halyomorpha halys. Знаменитая вещь, распространился из Китая и уничтожает сады. Easily confused with Brochymena and Euschistus, the best identification for adults is the white band on the antennae -- всё есть.
Because the bugs insert their probosces below the surface of fruit and then feed, some insecticides are ineffective; in addition, the bugs are mobile, and a new population may fly in after the resident population has been killed, making permanent removal nearly impossible.
https://news.yahoo.com/meet-invasive-species-trying-home-184743345.html
https://en.wikipedia.org/wiki/Brown_marmorated_stink_bug

С 2007 года USDA тщательно и всесторонне изучает возможность интродуцирования их родной паразитической осы Trissolcus japonicus. However, in 2014, two adventive populations were found in the United States during surveys to identify which North American parasitoids might be attacking brown marmorated stink bug. Subsequent genetic testing showed these wild populations were self-introduced: they were not related to each other, or to a laboratory strain being studied in quarantine. Локдаун определённо необходим.